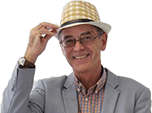 Buying a used Audi A3 1.6 TDI - What should I look out for?
I am planning to buy an Audi A3 2012 model with 1.6 TDI engine. What should I look out for when buying this car? Are there any specifiec issues with the 1.6 diesel engine?
Asked on by Mskohli

Answered by
Honest John
Don't. This is a terrible engine and is the engine responsible for the NOx emissions scandal. They regularly need new EGRs. And VAG's programme to correct the emissions software and modify the engines has not yet extended to the EA189 1.6TDI. That said, there is nothing wrong with the subsequent EA288 1.6TDI engine (from late 2012 in the MQB cars) that employs manifold in head technology and is genuinely one of the lowest available for NOx emissions. For more, see all the VAG entries in
www.honestjohn.co.uk/carbycar
: Audi, SEAT, Skoda, Volkswagen.
Similar questions

I'm looking to buy a used (2011 model) MINI Cooper diesel. I've seen a few for sale, with high mileage. Are these reliable cars or should I look elsewhere?

I'm planning to buy a 2005 Mercedes-Benz C320 CDI from a friend for £3750. It's done 155,000 miles, has a full service history and is in a very good condition. Would you, please, confirm my thinking that...

I've been looking around lately for an Audi A8 and have seen a 2005 4.2 TDI twin turbo with 128,000 miles on the clock. Is it worth buying?