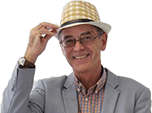 Spontaneous combustion - compensation?
My 4-year-old Audi A1 spontaneously combusted 800 metres from home and is totally written off - potentially lethally for my wife who was driving. Had she been on a motorway, in traffic, or unable to stop instantly she'd have been overcome by acrid fumes. Should the manufacturer compensate me (sale of goods act etc)? Morally, yes. Legally??
Asked on by Blazin

Answered by
Honest John
Depends what caused this and it may be impossible for you to establish. We have one report of an A1 1.6TDI being delivered with a loose nut on the fuel line. If that was the cause then you may have a case against the supplying dealer.
Related models

Chic and sporty looks plus a classy interior. Enjoyable to drive. Efficient chain cam petrol engines, plenty of scope for personalisation. Well equipped. 99g/km 1.6 TDI from 2011.