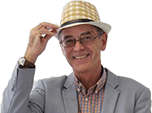 How can I improve my XF Sportbrake's bumpy ride?
I have never been happy with the bumpy ride in my Jaguar XF Sportbrake and now I need to replace all four tyres. Please could you recommend the best tyres to give a softer ride?

Asked on by Arthur Gregory

Answered by
Honest John
The answer might be to change the wheels as well as the tyres. If the car is on 19 or 20-inch wheels, the tyres will be very low profile and that leaves little cushioning effect between the wheel rims and the road. Switching to 17 or 18=inch wheels with deeper profile tyres will help.
Similar questions

What's the best tyre size for comfort on the Lexus CT? It's currently fitted with R16s but the ride seems hard. Can they be changed to R15s?

I am considering purchasing a Volkswagen Tiguan 1.5 petrol DSG. This trim comes with 18-inch wheels but offers an alternative smaller wheel option with mobility tyres. Should I be wary of the mobility...

Why is my new Honda Jazz EX CVT not remotely like the car you reviewed on your website? The ride in the back is atrocious.
Related models

Good looking estate version of the XF. Gets self-levelling rear suspension as standard. As good to drive as the saloon. Usefully wide and square boot area.