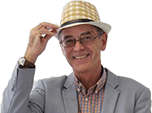 Nissan Qashqai engine seizure
What are the possible causes of a Nissan Qashqai engine seizing please?
Asked on by cliffonly1

Answered by
Honest John
Lack of coolant or failure of water pump; Lack of oil pressure either due to lack of oil, blocked oil sump strainer or failure of oil pump.
Related models

Slightly larger version of Qashqai with seven seats, impressive economy from most engines incuding 2.0-litre petrol, pleasant to drive.