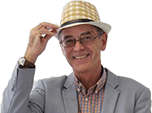 Most recently answered engine seizure questions

I was driving through a flooded part of a road I use regularly, confident my 2015 Mercedes E-Class would be okay as it's a diesel engine. However, the water was much deeper than I'd imagined and the engine...

My car suddenly stopped (seemed like it stalled) with no warning lights or noises. The AA suggest seized engine as can't jump start and the starter won't manually move. Any ideas if it could be anything...

What are the possible causes of a Nissan Qashqai engine seizing please?