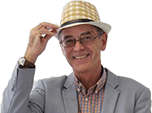 I am looking at spending £2/3k only on a weekend fun car. Mercedes SLK or MGF/TF
I have just sold my Triumph Spitfire and am looking for something more recent for a weekend fun car. I am only looking at spending up to £3k and wonder whether an SLK or MGF/TF would be the better option. With either I would be in the region of 1998-2004 and I would only consider an MG which has had a new head gasket fitted. Any thoughts please?
Asked on by Mark Blaber

Answered by
Honest John
Even though you can get a sun tan, SLKs are not 'fun' cars and the roof systems on older examples are prone to failure. Better a BMW X3 (which is still not a "fun" car but has less to go wrong). An MGTF fits the brief better. These have been languishing among the cheap skates for so long that they have to start going up in value. Even the MGTF 1.6 was not too slow.
Honest John recommends

– find and buy your perfect car, in just a few clicks
Dear Honest John,

Please help me choose my next car. I would like it to have: