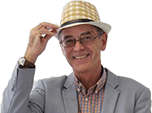 A car for someone with back injury?
My partner had an accident 8 years ago which resulted in a crushed vertebra. She still has pain from her injury, especially when our car goes over bumpy roads, potholes or tight corners etc. We made a mistake and on recommendation, (traded in our 5 year old Yeti which was costing a fortune in garage bills and starting a list of things that were about to go wrong in the near future.) and bought a new Citroen C4. It's not good for her back. Can you recommend a car that is economical, has some power for overtaking and would be able to make the ride more comfortable?
Asked on by kerfred

Answered by
Honest John
I'd persevere a little with your C4 before throwing away a lot of money on a change. Firstly, it should not be underpowered for overtaking, though maybe the SCR Adblue system is taking a toll. I'd try it on Shell V-Power Nitro Plus. By the second tankful you should see an improvement both in power and in fuel economy. As for the comfort, your wife will relieve pressure on crushed vertebrae by sitting in the seat with the backrest slightly reclined. This has the effect of feeding some of the weight of her torso into the backrest rather than into the base of her spine. Sitting upright is the worst thing she can do. (This is from professor Mark Porter, the top UK vehicle ergonomist.)
Honest John recommends

– find and buy your perfect car, in just a few clicks
Dear Honest John,

Please help me choose my next car. I would like it to have:
Related models

Huge improvement in quality on previous C4. Comfortable and quiet on the move. Large and useful boot. Good HDi diesel engines. Neat styling.