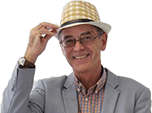 Trying to get my classic van returned?
I am trying to get my stolen classic van back. The Police say it's a civil matter. I left it at a chaps land and he let scrap man take it. It looks like the scrap man sold it to present person who has it. The DVLA wrote to me asking me the transfer date etc which I do not know.
Asked on by Paul

Answered by
Honest John
It's a civil matter between you, the landowner, the scrap man and whoever now has it. All you can do is attempt to sue whoever bought it for the return of the van. If the van was not SORNd then there may be repercussions on you from the DVLA. Assuming it is SORNd then you should make it plain to the DVLA that you are still the 'keeper' of the van and you do not give your permission for the registered keepership to change. The DVLA cannot then successfully prosecute you for failing to notify a change of keepership. However, you should bear in mind that if you left the van on another man's land, he can demand storage fees from you, and if these are not forthcoming he could sell the vehicle to pay them.
Similar questions

I bought a new Volkswagen Golf in October 2017 for my daughter. It cost £17,613 from an online broker and came with a written contract for a new car with first registration in my daughter's name. However,...

My number plates have been copied and put on a similar vehicle that is being driven around my area incurring speeding/parking/toll charges. What is your advice?

I was contacted today by a debt collection agency looking for my daughter. It transpires that a car is registered in her name, about which she has no knowledge. A parking fine are is unpaid and a liability...