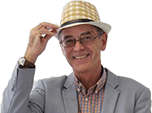 What caused my 1994 diesel Volkswagen Golf to shudder and the glow plug lamp to light up?
Driving to see a client today and my 1994 Volkswagen Golf CDi juddered and then cleared itself, but the glow plug light flashed on dashboard the whole way home and it seemed to be running a bit flat. When I got back, I turned the engine off and on again and it wasn't flashing. Is this something to worry about?
Asked on by Pie

Answered by
Honest John
I don't know. I think that would have happened if it tried to stall for some reason. Get it checked.
Similar questions

I have a Ford Mondeo Zetec TDCi 2-litre. The glow plug light is flashing and it is losing power. Any ideas?

I have a 1994 Mercedes-Benz E300D, the last without any electronics. It's at 212,000 miles and still going quite well, but I have a problem when my local independent garage has to change a glow plug. They...

The glow plug light on my Ford Mondeo 2.0LX 115PS TDCI 2003 (53) is continually flashing. I've had the glow plugs replaced, but the light still flashes. It takes about 15 goes to start in morning and once...
Related models

Golf status, VR6 the best.