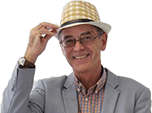 Why doesn't my Volvo S60 key fobs work?
My Volvo S60 key fobs (both) are not opening/closing the car. New batteries have been put into fobs, but still nothing. Can you help?

Asked on by boldpot

Answered by
Honest John
Reads like you replaced the batteries too slowly and the fobs lost the codes. You normally have no more than 10 seconds to replace the batteries, so have to get the new ones out of the packages first.
You probably have to go to a Volvo dealer to get them re-coded, but first try these people: Timpsons in the High Street, side street or in a Shopping Mall. No joy there, links to keys and locksmiths in this directory:
www.honestjohn.co.uk/useful-websites/specialists/
The first two on the list apparently give very
good, very fast and very cheap service. Auto Key Specialists Ltd., 948A Gt. West Rd, Brentford London Middx TW8 9ES T: 0203 490 6001 Email: fobkeys@hotmail.co.uk also do a good job. Reader saved £56
on Dealer price for same key.
Related models

Good to drive. Packed with safety kit including 'City Safety' as standard. Geartronic start/stop. New 2.0 Volvo D4 diesel from 2014 under 100g/km CO2.