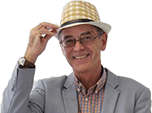 Should I keep my trusty Civic or replace?
I own a 56 plate Civic Sport 2.2 diesel. It has done 65k and has been totally reliable so far. It has been regularly serviced since new and there is a good Honda independent garage near me that I use. I like the car but it is getting on a bit now and I am wary of potentially expensive maintenance/repairs that can be associated with diesels, not to mention that it still has the original clutch. Do you think I should I move it on while its still worth something?

If I were to sell, my budget for a replacement would be about £5000 including the value of the Civic. I do approx 10k miles per year and have been looking to downsize to a small, reliable, economical petrol which is nice to drive. I like Hondas and have been looking at a Jazz or alternatively, a Mazda 2. Which of these would you recommend? Anything else I should consider with this budget?
Asked on by gemslie

Answered by
Honest John
A total of £5,000 does not get you much more car than you already have, so unless you can afford to put more towards the replacement, better stick with what you've got. Your Civic 2.2iCTDI does not have a DPF to worry about.
Related models

Practical and comfortable cabin, huge amounts in interior space, great 2.2 i-CTDi diesel engine, well built and reliable, enjoyable to drive.