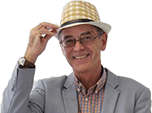 Our Audi S3 Sportback suffers from a harsh ride - is this typical?
The new Audi S3 Sportback ticks every box for us, from trips to Scotland in winter to carrying a large double bass, except for the ride, which gives us backache. There is a Magnetic Ride Control option but no Audi salesman seems to know if it makes the ride more comfortable for longer journeys. Audi doesn't help because they refer us back to the dealers. Is this something you might have looked into?
Asked on by MD, via email

Answered by
Honest John
The first Audi I drove with 'magnetic ride' was a TT, in 2007. To quote myself:

"The new TT is a real sports car. On the optional 9J x 19 20 spoke 2-piece alloys with 255/35 tyres and sports suspension your chattering teeth tell you that. It's very stiffly sprung. And though it absorbs bumps quite well, the damping effect that keeps the wheels on the ground over crests and undulations can upset a delicate stomach. Audi has an answer to this, though, in the form of optional magnetic dampers that work by applying a magnetic field to the fluid inside them that contains small metallic particles. This enables them to instantly be switched from standard 'sport' to much more comfortable, so is an extra well worth specifying."
Related models

Powered by smooth 2.0 TFSI engine with 300PS. Quattro four-wheel drive means superb traction. Lighter weight helps economy with an official 40mpg.