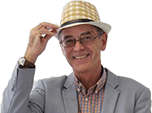 Thanks for your help with our Volkswagen - Volkswagen UK's customer care has been excellent.
We received a call from the dealer, and apparently the reason for the multiple indentations on the car we bought was hailstorms. The dealer is taking the car in to assess the paintwork and is going to contribute to any re-spray costs. Throughout all of this, Volkswagen UK has been fantastically helpful. They have called my wife regularly (at least once a week) to keep her informed about what they were doing and when we should expect to receive information.

They leant heavily on the manager of the Volkswagen Dealer who, for a while, was ignoring VW UK's calls and emails, to the point where Volkswagen UK told us they are going to correspond with whoever is in charge of dealerships and get them to try and get a straight answer from the dealer. I was fully expecting Volkswagen UK to simply say this was a matter between us and the dealer but to my surprise they have gone above and beyond anything we were expecting. Thanks for your advice.
Asked on by PY, via email

Answered by
Honest John
Pleased to hear of your Volkswagen 'Customer Care'. VAG now has a new person who is making this service much better than it has been in the past across all VAG brands. I would guess that Volkswagen is having trouble with this dealer providing the quality of service that Volkswagen requires and may even be considering withdrawing his franchise.
Similar questions

For dents/scratches in and around Guildford, Surrey I strongly recommend Louis Wan at ChipsAway - fantastic service and results.

I see that an old Citroen HY Van body has been made from fibreglass. I am not talking about the latest body skin panels put onto a new model. Do you know who the supplier is? I would really appreciate...

My 1968 MG 1100 has cracked underneath and come away from the body. Can it be repaired? It is made of what looks like a hard cardboard. Could I buy a replacement? The only metal under the car is the exhaust...