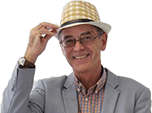 Broken wiring loom on Ford Focus
My 2006 Ford Focus was broken into recently, with the thief slashing the wiring loom to get into the front passenger door. My local dealer has been unable to find the correct part, while Ford Customer Car say they are treating it as a replacement, but cannot tell me when the part will arrive.

I am unable to open either the door or the boot because that has been disconnected. The computer thinks the passenger door is open so cannot offer any other driver information. What should I do?

Asked on by George Whitchurch

Answered by
Honest John
Bodge it in the meantime. Simply reconnect and seal the broken cables until Ford sources the missing loom.