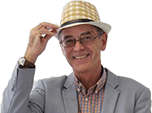 New cylinder head needed on Toyota Rav4 - should I repair or get rid?
I purchased a 2006 Toyota Rav4 from a main dealer six years ago and have had few problems with it. However, a few weeks ago, an injector loosened and I've been told the cylinder head needs replacing. The work will cost £2500 and could rise to £4000 if all the injectors need replacing.

The dealer is offering six months warranty on the work, but I'm worried the problem will return. Should I buy a new engine or trade in the car for something newer?

Asked on by dandytown

Answered by
Honest John
If Toyota won't contribute (which is expecting a lot for a six year old car), get rid.
Similar questions

The emissions fix was completed on my 2011 Volkswagen Golf 1.6 TDI in March and, since then, fan has been working after stopping two or three times a week. Last week, the car went into limp mode and the...

I have a 2010 Volkswagen Golf Plus 1.6 turbodiesel which had its emissions 'fix' done at 43,000 miles. Is it better to get rid of it or should I just wait and see if the DPF lasts for a couple more years?

I have a 2008 Mercedes-Benz E-Class 320 CDI which has done 105,000 miles. So far it's only had routine maintenance and has been trouble free. I've been offered £4000 as a trade price. The car tax is quite...
Related models

Bigger and now 5-door only. More luxurious but not as practical as previous RAV-4. Car-like road manners. Petrol and diesel automatics. Facelifted 2010.