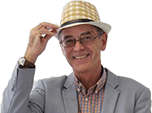 Turbo cooling
I have just bought a 2011 Mercedes C-class Blue Efficiency, with a petrol engine. Do I need to take special care before switching off the engine, because of the turbo?

Asked on by Brian Davis

Answered by
Honest John
This has a water cooled turbo and coolant will continue to be pumped through it after you switch off. But still better to run the engine at idle for a minute or two after a long ascent, for example.
Related models

A big improvement on the previous C-Class. Feels well built and robust. Very comfortable and refined. High quality ride. Good CDI diesels.