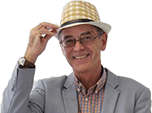 Why aren't speed limits displayed using a reflective band system?
Speed limits could be posted by reflective bands and a system of one band for 30mph, two for 40mph adopted. Motorists have to have certain standards of eyesight and should be able to observe the bands. Many repeater and warning signs are currently unlit.
Asked on by OM, via email

Answered by
Honest John
That's not a bad idea. Really simple. Every street light could be banded so there would be no need for more signpost clutter.