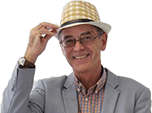 How are speed-activated traffic lights installed when used in Spain?
Would speed activated traffic lights at the approach to a village centre need to be installed on both sides of the road? (I believe they are used in Spain but do not go there). Some local people here have an aversion to "signs" of any description - they are too "urban".

Also are you aware of the website www.crashmap.co.uk – it has enabled me to see exactly where accidents have occurred in the parish/village and their severity over the past six years with two particular hotspots evident. You can purchase reports via credits, which are helpful (there is an example on the site) although they do not indicate what were the main factors in the accident.
Asked on by BB, Milford on Sea

Answered by
Honest John
Yes. Speed sensitive stoplights have been used in Spain since at least 1983, and also in Portugal and France. I've been advocating their use (with cameras for red light infringements) for 17 years, but it falls on deaf ears because it would cost more than it made in fines. This proves conclusively that speed cameras in villages were always more about income than about road safety and saving lives.
Similar questions

I recently saw something I have never seen before: an honest approach to dealing with speeding that is motivated by road safety rather than revenue collection. Driving in France along a straight stretch...

With reference to the Government's plans to install extra speed limit signs. I can see the logic as to why this should be thought necessary. My wife and I recently toured an unfamiliar area using ordinary...

It seems Swindon is piloting the Spanish system of speed sensitive traffic lights, which you have often championed in your column.