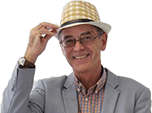 Thanks to Renault for their help with our Clio's ignition barrel fault.
My daughter has a 57-reg Clio Musique and the other day could not get the key out of ignition or start the car. Eventually, she got it started. The Renault main dealer cut a new key but that got stuck in the ignition so they said it needed a new ignition barrel. The total cost was approx £420, including labour. Surely it is not acceptable on a 4-year-old car? We contacted Renault Customer Services and they have agreed to cover half the cost. They were extremely helpful and agreed that the part should not have failed. Why can't all manufacturers be so reasonable? It means, of course, that we will look favourably upon Renault when it comes to a replacement
Asked on by GW, via email

Answered by
Honest John
Renault is now very much better about this sort of thing than it used to be.
Similar questions

I own a Jaguar S-Type and I can't get the key into the ignition or the driver's door. I have tried the spare key, but that also refuses to fit either barrel. Any ideas?

I recently purchased a new Audi A6 Avant to replace an A4 convertible now that we have a new addition to the family. I am a big fan of the Audi range and I am broadly pleased with the car: the 2.0 TDi...

Having checked your site when I bought an A5 with a major oil problem (the independent dealer has subsequently gone bust) I went to my main dealer (Sheffield Audi) who was great and agreed with Audi to...
Related models

Refined, comfortable and well equipped. Excellent crash test rating. 1.5 dCi is very economical. RenaultSport Clio now 197PS.