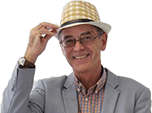 Increasinbg fuel consumption - is this normal?
I own a 2007 VW Passat 2.0 SEL TDI 170 DSG Estate which has covered about 75,000 miles. Until June it was averaging just over 42mpg on a combined cycle over 4500 miles, and on a run I could routinely get between 46-52mpg depending on speed in the usual way.

In June it had a fairly major service which included the diesel particulate filter being changed - and since that time, the mpg has dropped so that over the last 3500 miles it is about 39 and on a run. Even driving very carefully, it is no better than 45mpg. Any ideas would be greatly appreciated.

FYI I think the cam belt is due to be replaced and am wondering if this could be in any way connected?

Asked on by Nick Southwell

Answered by
Honest John
A lot of reports of this happening after DPF replacement with this model. It's probably because more fuel is used in regenerating the DPF.
Similar questions

All modern diesels have DPF problems if used for short journeys but are some makes worse that others?

Are engine revs raised during DPF regeneration on a Nissan Qashqai?

I am looking to buy a medium sized diesel without DPF. After reading too many internet forums I am now unable to decide what to plump for given that there seems to be so many diesels that have expensive...
Related models

Spacious and comfortable. Wide range of engines. Big, boot with lockable seatbacks. Generally better from May 2008 onwards.