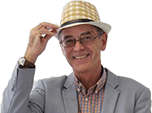 What car for carrying a bicycle?
What is the best mid size estate or hatch back capable of carrying 1 bicycle. I like the reliability of Honda, the retained value of BMW and any technology which increases MPG and reduces VED.
Asked on by Rod Bridgett

Answered by
Honest John
Citroen Berlingo, Citroen C3 Picasso.
Honest John recommends

– find and buy your perfect car, in just a few clicks
Dear Honest John,

Please help me choose my next car. I would like it to have:
Similar questions

I have a 2 door Citroen C1 that I have been pleased with and I wish to fit a tow-bar for a cycle-rack, but I am informed that it is not possible to fit a tow-bar to a C1. I was thinking of replacing...

I have £8000 to spend including a trade-in, and need a vehicle that is capable of transporting cycles and gear either inside or on the roof. I have looked at a 2006 Toyota Verso T3 1.8 petrol with 49,000...

Do I need to inform my insurance company if I fit a towbar for use with a cycle carrier?
Related models

Practical and versatile family transport that's cheap to buy and run, lots of carrying capacity with individual folding rear seats.

Decent practical upright car. Roomy in the back. Good load capacity. Drives and rides well. Excellent ingress and egress. Panoramic front screen with no blindspots. New 1.2 Puretech petrol engine.