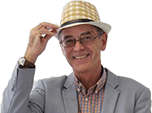 2009 Mondeo clutch problem
I've got a 2009/59 Mondeo diesel - 140hp 2-litre, manual, Titanium X. I bought it from TC Harrison in Peterborough at 10,000 miles; they had previously owned it as a directors' car. It now has 34000 miles.

At about 28000 miles it developed a problem where the revs would drop suddenly when accelerating in gear - it would get to about 3000rpm and drop to 2500, then rise and fall for a few moments. This came with a loss of power. The problem has gradually got worse and now the revs occasionally run away and I have difficulty selecting gears.

I took the car to Bussey's in Norwich for investigation. After about 9 trips to the dealer they got a Ford technician to review the car. They feel the clutch and flywheel have failed and that this is not covered by warranty.

Several questions.

I don't think it is acceptable for a clutch and flywheel to fail from 28000 miles. I mostly use the car on dual carriageways and have never, ever had a clutch fail on me in my previous cars. I tow a trailer very occasionally, but again only on major roads and it's well below the towing limit.

Should Ford contribute? If so how do I make them do so?

Is £1600 reasonable?

Is this often a problem with the Mondeo?

Asked on by stamforded

Answered by
Honest John
Might be a DMF problem. One of the earliest I've heard of. Or might be a duff clutch slave cylinder that has lead to the clutch dragging and wore it out prematurely. Yes, Ford should contribute.
Related models

Very good to drive. Refined and comfortable to travel in. Massively roomy cabin and huge boot. Reasonable value. Efficient ECOnetic and EcoBoost models.