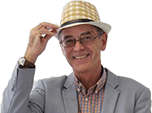 Can you recommend a simple, reliable car to carry two bicycles?
It seems to me from reading your readers' letters that many problems with modern cars these days are caused by unnecessary fancy electronics. Is it possible to find a reliable, economical basic car? I have no interest in style, status or fancy gadgets. I am looking for a medium size estate that can fit two bicycles in the back. Apart from that and having air con it just needs to economical and reliable. New or used up to £7,000. I drive 12,000 to 15,000 miles a year.
Asked on by DM. via email

Answered by
Honest John
See:
www.honestjohn.co.uk/news/buying-and-selling/2011-.../
. Because this is based on actual aftermarket warranty claims, rather than an opinion survey, it's the most reliable information there is. An old model Citroen Berlingo Multispace, pre DPF, should suit you. That's about as simple and as commodious as it gets. Or the slightly smaller Skoda Roomster.
Related models

Roomy boot and plenty of storage space. Decent handling and easy to drive with good visiblity. Well built and good value.