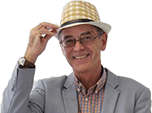 We'd like to buy a 4WD car with winter tyres - would you recommend the BMW X6?
After our harsh winter and being snowed in for days on end we have decided to buy a four-wheel drive car and a set of winter tyres. I read Jason Dawes article in the Sunday Times and he featured a used BMW X6, I think his prices were very optimistic for a good used one. I have found that they command very high prices in the used car market. My wife wants to buy a Lexus 450h, saying it's much more economical and better value than the BMW, and also the Lexus holds its price very well. I would be very grateful for your comments.
Asked on by JA, Surrey

Answered by
Honest John
Basically, and I make no apologies for this, an X6 is a bully's car. It brands you as a thug, a drug dealer, a slave trader, a Premier League footballer an oil rich Arab or an investment banker. A more appropriate name for it would have been the Intimidator. The latest BMW F25 X3 is a nicer car that does all things better without the unpleasant connotations. A Lexus RX450h is entirely different and is to be applauded. This is a car that offers large V8 SUV performance with the fuel economy of a mid-size diesel SUV. It is one of the best hybrid applications and the regenerating electric motorised rear axle has now been adopted by Peugeot for the 3008 and 508 hybrid 4s.
Similar questions

Our fantastic Jeep is sadly coming to the end of its life. We need to replace it with something equally good in the snow (we live in Scotland). The Jeep would take us through anything when other four-wheel...

I am a lady driver living in the country side - up a mountain with a small narrow laneway up to the house. Conditions in winter are wet, mucky and sometimes a week or two of snow and ice. There are...

What should I replace my Land Rover Discovery with? I do 30,000 miles per year and it has to have genuine off-road capability because I visit farms for a living.
Related models

Unique coupe and SUV style. Drives and handles astonishingly well for a big vehicle. M50d has monstrous 381PS and 740Nm torque.

Refined and cossetting. Strong performance from hybrid powerplant. Superbly engineered and well built. Low CO2 for a large 4x4 along with good fuel economy.

Twin-scroll turbocharging gives strong performance, economy and low emissions. Bigger and much better than previous X3. Good quality cabin and comfortable ride.