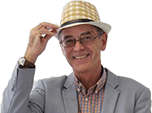 Horsework - we need an estate for golf and horses
Having driven a good workhorse for the last seven years, a Vauxhall Astra Estate, I am now in a position to buy a new car for the first time in my life, at age 73 years. I am looking for a stylish, reliable, front wheel drive car, with a boot that can hold my golf clubs and trolley; it must be economical to run, and drive equally well down country lanes and on the motorways.

The Vauxhall was great for manoeuvrability, and had a good lock, but now I need a more spacious interior with easy to read dials. I have been looking at the Skoda Octavia Elegance but do not know whether to choose diesel or petrol and I would appreciate hearing from you whether you think it matches all my requirements.
Asked on by EP. Via email

Answered by
Honest John
The new Astra Sport Tourer combines good looks and nice ride quality with workhorse practicality. But for the best car in the class you will have to wait until March for the new Ford Focus, details:
www.honestjohn.co.uk/carbycar/ford/focus-2011/
But you can have the basis of the new Focus with a more upright stance in the form of the new Ford C-Max. test and video:
www.honestjohn.co.uk/road-tests/ford/c-max-2010/
These offer a better combination of ride, handling and quality than anything currently on offer from VAG. Though, that said, a VW Golf VI 1.2TSI or 1.4TSI aren't bad.
Honest John recommends

– find and buy your perfect car, in just a few clicks
Related models

Comfortable and quiet on the move, enjoyable to drive. Nicely trimmed with great attention to detail. 1.4 TSI sweeter to drive than a diesel.

Very practical and spacious. Economical CDTi engines. Not a bad looker for an estate. Decent ride quality. FlexFold seats are a clever touch.

Neat styling. More practical than a Focus. Fine blend of ride comfort, handling and driver enjoyment. 1.6 TDCi emits 119g/km. High quality interior.