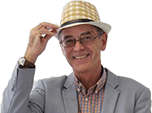 Does Dynamic Chassis Control (DCC) in a Volkswagen make a significant difference to ride comfort?
We have a Golf GTI performance edition (2017 model) and love it to bits. The firm ride is great for the times when you want to push on. But - we find the ride is too firm/harsh when driving normally and just pottering about. We have already fitted Michelin CrossClimate Tyres which have helped a bit. If we were to change to a new GTI, does the Dynamic Chassis Control (DCC) make a significant difference to ride comfort?
Asked on by David (Sheffield)

Answered by
Andrew Brady
If you stick to the smaller 18-inch wheels, the DCC probably isn't necessary. It might be worthwhile if you want larger wheels, but a GTI on 19-inch wheels wouldn't be my choice if ride comfort is important...
Similar questions

Do you think the price discounts for a new Golf GTI make it worthwhile to buy now rather than wait for the new model? And which manual model would you choose?

I am tempted to replace my Golf GTI Performance manual with a new S3 S-Tronic. I added quite a lot of options to the Golf such as 19 alloys and DCC etc. So this time around I would really appreciate your...

Thirty five years ago I owned a lovely Golf GTI Mk 1, I would like to experience again the thrill of owning and driving a small, grippy and nippy car in the form of a new five-door performance hatch. I...
Related models

Comes in two power outputs of 220PS GTI and GTI Performance with 230PS. Has larger brake discs and a front limited-slip differential. A great all round hot hatch.