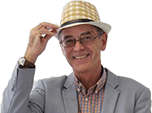 What's the best cheap car for towing a caravan?
What's the best sub £4500 car for towing a caravan with special reference to reliability? I've been told 4x4's are the way to go from friends who tow however some people swear by a good RWD estate like a BMW 5 Series. With twin 3-year-olds space is a must however the vehicle must be reliable. I'm not too fussed on economy or refinement within reason as the vehicle will only be used once a week and maybe at the weekend throwing a few bikes in the back.
Asked on by Grant

Answered by
Dan Powell
If you have £4500 to spend I'd avoid any premium cars that cost £40,000 when new. The servicing and mainline costs for a second-hand BMW 5 Series will be very high and any serious mechanical problems will quickly render the car worthless. However, if it's reliablilty you want then the 2008/09 Honda CR-V 2.2 i-CTDI 4x4 diesel would be a good option:
www.honestjohn.co.uk/carbycar/honda/cr-v-2007/
Similar questions

I am looking for a reliable and economical SUV to pull a 4 or 5 berth caravan. What do you suggest?

Is It possible to buy a hybrid SUV that can tow a 2000kg caravan?

I own a Honda Jazz 2014 EX Auto. Would I be able to tow a caravan? If so what weight?
Related models

Roomy and versatile. Very comfortable, pleasant and relaxing to drive. not at all cumbersome. 2.2 i-CTDI diesel is excellent.