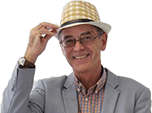 How are towing weights calculated and how much is it safe to tow?
My understanding of towing capacity is that it is based on the kerbweight of the vehicle. Most manufacturers recommend 85% of gross kerbweight. So how come so many large 4x4s can tow way above that weight? I was thinking it was torque related but even automatic transmission models seem to have much larger than kerbweight capacities and they have no.where near the torque
Asked on by Jez

Answered by
Dan Powell
You are correct about the 85% rule - the trailer/caravan is best being less than 85% of the weight of the towing vehicle for safe stability. You should also consider the noseweight (which is the weight the trailer/caravan puts on the towbar). The noseweight should be between 5-7% of the weight of the trailer/caravan.

You should never tow anything without knowing the individual and combined weights of your car (and the trailer or caravan). The Gross Vehicle Weight (GVW) or Maximum Authorised Mass (MAM) tells you how much a vehicle or a trailer can legally weigh in order to be used on the road, while the Gross Train Weight (GTW) or Gross Combination Weight (GCW), is the total, permitted weight of the vehicle, the trailer and everything it's carrying.

You can find these figures on the van or trailer's chassis plate, in the handbook and sometimes on the V5C registration certificate.
Similar questions

I have a mobile food trailer that has been modified for my business. The maximum axle weight on the chassis is 1500kg. Is it okay to tow this or do I need to go to a weigh bridge to check it? Will the...

I own a Honda Jazz 2014 EX Auto. Would I be able to tow a caravan? If so what weight?

I am looking to buy an affordable car for towing a horse trailer. We need a seven seater. My research points to the Skoda Kodiaq which can tow 2000kg. The Nissan X-Trail also comes up but the salesperson...