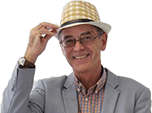 Why won't the dealer give us details of the service history of a car we bought?
My daughter bought a 2015 Range Rover Sport in March this year with 40K miles from an approved Land Rover dealer. The car broke down on a recent journey resulting in missing a ferry crossing. She has since been told that the engine has blown up apparently the extended warranty will cover the repair. She has asked for a full record of the service history of the vehicle and has received the following response,

'I can confirm your car has a full-service history. I am unable to send you any technician notes as the car didn't belong to you at the time they were completed but I can see that each service was straightforward with the standard oil and filter change. I hope this is acceptable'

I would appreciate your views on this response and what rights does she have to ask for the car to be replaced?
Asked on by Robert Lee

Answered by
Honest John
No rights to ask for the car to be replaced. Every right for the engine to be replaced to her entire satisfaction. The email refers to GDPR rules that forbid the dissemination of personal details and can be used to prevent car buyers from checking a car's history.
Similar questions

My brother bought a 2016 Range Rover Sport a month ago. Last Friday the car caught fire in as my sister-in-law was parking it. The engine compartment was burnt out completely and the original dealer has...

My 21-month-old Range Rover Sport was involved in a head-on motorway accident last December, with no other vehicle involved, and was subsequently written off by the insurers as beyond repair at reasonable...

A turbo replacement was required on my 2014 Range Rover Sport after only 20,000 miles. Should this happen?
Related models

Bigger and more economical than the old model. Great to drive on-road but with typical Land Rover off road ability. Fantastic traction and ability in the worst conditions.