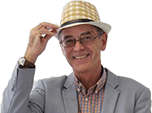 When will the UK have a standardised EV charging system?
When are we going to standardise the confusing muddle of charging EVs? When you go to a point you don't know whether you have to belong to a net, need an app on your phone or a card, the cost and whether you even have to pay to park. I believe in some countries you can just drive in, charge your car, pay for the Kw used. Then just drive away. When are we going to be able to do this?
Asked on by Ian Worby

Answered by
Andrew Brady
The Government is putting pressure on charging firms to accept contactless payments. It should soon be the norm to tap your bank card and top up with electricity without needing to register or download an app. I agree that the infrastructure needs improving but it's getting there.
Similar questions

I'm thinking of buying an electric car but I drive a lot in France. What is the situation with charging points and fees please?

I am taking delivery of a new Nissan Leaf this week and obviously will be looking for charging networks around the country. Is there a definitive list of all the charging networks available to me, both...

If at public charge points an electric car can charge from 40% to 80% in about 40 mins, what happens when the 80% charge is reached? Does the car continue to charge up towards 100% albeit at a slower rate,...