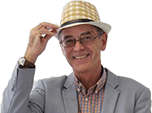 Winter tyres and snow socks
Here in the UK I drive a 4X4 fitted with M+S rated tyres.

How do these compare with "winter" tyres as, for example, required by law to be fitted on all cars in Germany for the winter months beginning on Dec 1st? I was most impressed last week, driving on widespread ice and in deep snow in Bavaria and eastern Germany, with the road-holding capabilities of my small rented Renault Twingo which had winter tyres fitted.

On a related subject, how legal are the various snow socks now being sold, in respect of legal minimum tread depths of tyres, seeing as the socks completely cover the tread?
Asked on by royalblue

Answered by
Honest John
If they have mountain or snowflake symbols on them they are legal as winter tyres in Germany and Austria. They are just less effective than full winter compound tyres, but have the advantage they can stay on all year round.

Snow socks can only be used in soft snow, so tyre tread depth is irrelevant because the treads are completely covered and the snow socks provide traction by picking up snow that provides traction against snow.
Similar questions

I had Pirelli "Sottozero" winter tyres (Sotto means 'under' in Italian) fitted to my Vauxhall Vectra and found them so much better on lightly snowed roads. However I became afflicted with overconfidence...

I have a Mercedes A-Class (2002) and wanted to know whether it was best to get winter tyres and steel wheels or to go for winter tyre socks. Any advice would be great.

Going skiing in a Range Rover Sport and need to take chains or socks - which are better and how many wheels is it best to put them on?