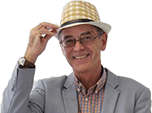 Are there any small cars with sliding doors?
I am returning to the UK after some years and shall need to change my car. I currently have a Renault Kangoo diesel. It's economical, spacious, comfortable, with upright, high and I love the sliding doors in the rear. I don't need such a big car now but would still hope for sliding doors and also being high off the ground. Any ideas?
Asked on by Carolyn Thomas-Coxhead

Answered by
Andrew Brady
There aren't many cars with sliding doors that are smaller than the Kangoo. A Ford B-MAX would meet your needs, but production ended in 2017. Alternatively, if you're happy to compromise on the sliding doors, a crossover SUV like the Skoda Karoq might be a good choice.
Similar questions

I'm looking for a car up to £3000 with sliding back doors as my wife has had a stroke and we need easy access for her?

I currently have a 2.0-litre Mazda MX5. I need car with high driving position (against headlight glare), but a small car that's fun and comfortable. What do you suggest?

Joint problems mean I have incredible difficulty getting in and out of any seating. I love my 1995 Mercedes-Benz C-Class, it has only done 60,000 miles and runs like a rocket. But as I approach my 70th...
Related models

Sliding side doors and no central pillar mean unimpeded access. Five star Euro NCAP rating. Engines include 1.0 litre three-cylinder EcoBoost petrol. Decent drive.