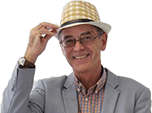 Are there any small cars with sliding doors?
I am returning to the UK after some years and shall need to change my car. I currently have a Renault Kangoo diesel. It's economical, spacious, comfortable, with upright, high and I love the sliding doors in the rear. I don't need such a big car now but would still hope for sliding doors and also being high off the ground. Any ideas?
Asked on by Carolyn Thomas-Coxhead

Answered by
Andrew Brady
There aren't many cars with sliding doors that are smaller than the Kangoo. A Ford B-MAX would meet your needs, but production ended in 2017. Alternatively, if you're happy to compromise on the sliding doors, a crossover SUV like the Skoda Karoq might be a good choice.
Similar questions

I'm looking for a car up to £3000 with sliding back doors as my wife has had a stroke and we need easy access for her?

I currently have a 2.0-litre Mazda MX5. I need car with high driving position (against headlight glare), but a small car that's fun and comfortable. What do you suggest?

I have identified three cars that meet our needs of automatic gearbox, ease of access, cruise control, aircon, economic petrol engine due to low usage (max 5000 miles pa). They are the KIA Venga, Ford...
Related models

Sliding side doors and no central pillar mean unimpeded access. Five star Euro NCAP rating. Engines include 1.0 litre three-cylinder EcoBoost petrol. Decent drive.