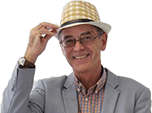 What are the different types of automatic transmission?
I read the motoring press and see mention of differing types of automatic transmission. But what are the different types and which is best?
Asked on by John

Answered by
Andrew Brady
The main types of automatic gearbox are: torque-converter (aka a traditional automatic gearbox), dual-clutch, CVT and automated-manual. Torque-converter and CVT gearboxes are generally the best for long-term reliability, although cars with CVT gearboxes can be noisy during acceleration. Dual-clutch gearboxes are generally very quick to change gear, but their complexity means some are unreliable in the long-term. Avoid automated manuals as they're often jerky to drive.
Similar questions

I commute at least 80 miles a day but only drive an automatic. My budget is £6500. What is the most economical car in my budget?

What small/medium used car would you recommend? I need an automatic a very maximum budget of £10,000.

Can you recommend a five-door, five-seat automatic that gives 45mpg + and is quite cheap to tax? Small to medium size car. Budget is £7000