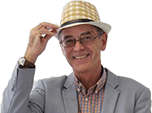 What's the best family car for between £15k and £20k?
We have a budget of between £15 - £20k and are looking for a nearly new (around 2 years warranty remaining) vehicle. We cover around 10k miles a year - mostly A roads. If it were the Honest John's teams money what would you all buy? Taking into account Reliability, practicality and a good interior, in that order.
Asked on by Matt Cowen

Answered by
Andrew Brady
My money would go on a Skoda Superb with the 1.4-litre or 1.5-litre petrol engine. It's big and practical, with a premium interior and your budget will get you a nearly-new example. Opt for an estate if you need a space, or look at the smaller (yet very practical) Octavia if the Superb is a little too big. Alternatively, consider a crossover SUV. A Kia Sportage would be a good choice. Hunt out one with the T-GDi petrol engine (the entry-level GDi feels underpowered). It represents excellent value for money and will have the remainder of Kia's seven-year warranty.
Similar questions

I need to buy my wife a family car that will cope with two children under two years old and all the paraphernalia that goes with them, including a double buggy. We probably drive less than 10000 miles...

I need to trade in my three-year-old Mazda 6 2.2 diesel. I drive approximately 20,000 miles per annum but over winding country roads and usually short journeys of 5 to 20 miles with only occasional motorway/long...

My daughter and son-in-law require a nearly new vehicle to accommodate a medium-size dog and a baby. They are badge conscious and have about £20,000 - £30,000 to spend. What would you recommend?
Related models

Large hatchback that offers excellent value for money. Limousine-like legroom and bootspace. Efficient range of engines.

One of the best crossovers on the market. Very refined and relaxed at motorway speeds. Handles well. Five star Euro NCAP rating.