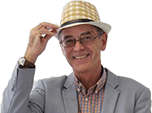 What used yet reliable seven-seater do you suggest?
My daughter is looking for a seven-seater to transport her three children (2, 8 & 10 years old) and often friends. Against my advice, she bought a 2008 XC90, and predictably this was a classic diesel disaster - but she loved it for the three years it functioned. It pushed all the safety, space and ride buttons. Now she is looking again. She is finding some low mileage (less than 50k) petrol XC90s, but they are old (2004 - 2008) in their price range - up to £10k. She hopes it will last 3 - 5years.
Asked on by Anthony Watts

Answered by
Andrew Brady
An old XC90 has the potential to be expensive if and when it goes wrong... as your daughter's already found out. You could do a lot worse than buying a Vauxhall Zafira Tourer. £10k will get a 2016 model with the very good 1.4T petrol engine. It's a very practical choice, if not as fashionable as an SUV. Alternatively, you could consider a Nissan Qashqai+2, but it's not very practical when all seven seats are in use.