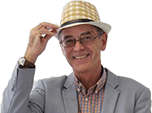 What licence do I need to drive an Aixam or Microcar?
What licence do I need to drive an Aixam or Microcar? I was told I need a provisional licence and a CBT. And where can I find one?
Asked on by Rustum Iqbal

Answered by
David Ross
You will need the AM category on your driving licence, this covers light quadricycles (weighing under 350kg with a top speed of 45km/h - about 28mph). To get one you need to be over 16, have a provisional licence and pass the CBT, a theory test and a practical test.

There aren't many Aixam or Microcars for sale, however. We've spotted a few on Autotrader but eBay is your best bet.


Similar questions

I am over 70 years old - how heavy a trailer can I tow on my licence?

When renewing my driving licence at 70, I didn't apply to retain the right to continue to drive vehicles up to 7000kg. However, having enjoyed a motorhome for the last two years, I would like to be able...

I'm doing research for a book and am wondering if there's ever been any diesel cars manufactured with the engine in the rear and the trunk in the front? If not, is there a reason why this isn't a viable...