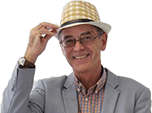 Are there any good quality narrow cars that will fit in my small garage?
Are there any quality narrow cars the same width or less than my 2006 BMW 1 Series? I really like this car but the latest models are too wide for my garage door. Street parking is out of the question. I have to reverse-turn up a hill to get into the garage and the car now has minor scuffs back and front.
Asked on by David Grinsted

Answered by
Andrew Brady
Cars are getting bigger so anything comparable to your 1 Series will be wider. I'd consider a Ford Fiesta Vignale. Don't dismiss it based on its Fiesta badge - the Vignale is very well equipped and feels luxurious. At 1735mm, it's slightly narrower than your 1 Series.
Similar questions

We live in a small street of terraced houses with a small garage but limited off street parking. We currently drive an old Mini Metro that just about fits in the garage. I want to change it for a Volkswagen...

We are looking for a 4x4 automatic that's narrower than our Ford Kuga. Nissan sold a Juke CVT (now discontinued). Is this a good solution?

I am looking for a small car for my daily commute, which is about 1200 miles a month. Can you please suggest a suitable care for that for not more than £12,000?
Related models

Most versions good to drive, especially ST-Line but significantly more refined. Comfortable and practical. Comes with active safety technology as standard.