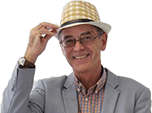 Whats a comfortable family car for someone with chronic pain?
A member of my family suffers from chronic pain and we need a very comfortable car with very soft springing. We currently have a C5 with Hydractive 3 suspension, which has been brilliant but it's reaching the end of its life. With a budget of up to £9000 can you suggest two or three potential replacements apart from another C5. The absolute priority is a soft suspension. Beyond this, economy and reliability. We do lots of long distance motorway driving so nothing smaller than a C4, with Passat size being best.
Asked on by Chris Sterling

Answered by
Andrew Brady
Citroen is still probably the best manufacturer when it comes to create softly-sprung cars. A C4 Cactus has a very good ride and would be a good option, I think. Your budget will get you a tidy 2016 example with the BlueHDi diesel engine. I'd also consider a Skoda Octavia Scout - it's an estate car with increased ground clearance and a softer ride.
Similar questions

What's the most comfortable riding car for rough roads and potholes?

We need to find the most comfortable riding, reasonably well equipped small/medium sized petrol automatic SUV for up to £30K and wondered what you recommend?

Although I am a similar age to Jeremy Clarkson, I do not share his passion for 200mph supercars with rock hard suspension and the ability to send my false teeth through the back of my neck upon accelerating....
Related models

Roomy. More load space than the old car. Flexible and practical. Haldex clutched 4WD Scout version.

Unique interior design has a boutique feel. Comfortable and refined on the move. Spacious inside with a good quality finish. Available with impressive 1.2 PureTech engine.