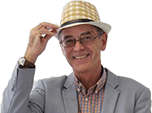 Is the Powershift in the Ford Galaxy reliable?
Would a 2012 Ford Galaxy 2.0 TDCi with a Powershift transmission be prone to suffer expensive transmission repair bills in the future? I have read adverse reports on the Powershift transmission, but not sure if they apply to the dry plate transmission as in the Fiesta and Focus or the wet plate transmission as fitted to Ford diesels?
Asked on by Jonathan Hall

Answered by
Honest John
The high torque wet clutch Powershift in the Mondeo, Galaxy and S-MAX is reasonably reliable. But, like a wet clutch DSG, absolutely has to have a change of fluid and filter every three years or 38k miles, whichever comes first, or it is prone to failure. Because this costs £200 to £400, many people neglect it and that's where the Powershift's reputation for failure came from.
Similar questions

My Honda Civic 2007 i-Shift is jammed in gear. What is the likely cause?

I've got about £8k to spend on a big auto estate - so naturally the Ford Mondeo is an option. However, I've heard bad things about Ford's double clutch Powershift gearbox - tales of it failing at low mileages...

I recently had a Powershift new clutch pack fitted to my 2015 1.6 petrol Focus at 17000 miles under warranty due to the normal judder problems. The car now drives very well. Has Ford improved the clutch...
Related models

As big and as practical as ever. Excellent refinement and ride quality. Plenty of modern technology. Affordable running costs. Five star Euro NCAP rating.