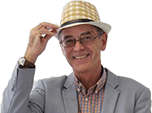 What SUV do you recommend for towing a 1200kg trailer?
I want an automatic crossover/SUV capable of towing 1200kg, preferably with a wet clutch. My budget is £25,000 to £30,000. I fancy the new Ford Focus and Mazda CX-5 but would value your input.
Asked on by Geoff Batty

Answered by
Andrew Brady
Generally we advise towing no more than 85 per cent of a car's kerb weight - so, to tow 1200kg, you'll be looking at a car that weighs at least 1400kg. Fortunately, most crossover SUVs are at least that heavy. The Mazda CX-5 is a good option, although diesels are better at towing and Mazda diesels can be problematic. We've not had many reports of issues with the current CX-5, although it is still relatively new. I'd be tempted by a Skoda Karoq - a 2.0-litre DSG auto with 4x4 is within budget and it will make a very good tow car.
Similar questions

My wife currently has Skoda Yeti. Its driving height makes it good for access - could you advise on a replacement now that Skoda no longer builds the Yeti?

What is the best small petrol car for towing a maximum of 750kg?

I currently have a Volkswagen Tiguan that has been okay on a mixture of short trips and towing a caravan. We've never experienced any DPF issues, but since the emissions fix we have noticed the car regenerating...
Related models

Enjoyable to drive, head-turning looks, upmarket interior.

High quality interior with a premium feel. Very practical with a large boot. Quiet and comfortable on the move. One of the best crossovers around.