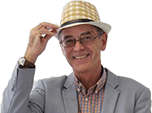 What's the best car for towing a horse trailer?
I am looking to buy an affordable car for towing a horse trailer. We need a seven seater. My research points to the Skoda Kodiaq which can tow 2000kg. The Nissan X-Trail also comes up but the salesperson at Nissan wouldn't even show me the car as he said it wouldn't be strong enough (also 2000kg). I'm so confused. Is 2000kg strong enough?
Asked on by Katherine Butler

Answered by
Andrew Brady
The maximum towing weight provided by car manufacturers is the absolute max you can legally tow with a vehicle. Usually this is more than the kerb weight of the vehicle (the kerb weight is the weight of the car without any occupants or luggage). Generally, it's strongly advised that you should never tow more than the kerb weight of the tow car - and, for inexperienced towers, you shouldn't tow more than 85 per cent of the car's kerb weight. For example, a 7-seat Kodiaq 4x4 has a kerb weight of around 1720kg depending on spec, so going by the 85 per cent rule the maximum it can comfortably tow is 1462kg.

Now, assuming you're a fairly competent tower (I'd recommend lessons if you're not experienced), you'll need something that weighs at least 2000kg if you're hoping to tow 2000kg. This takes you into the realm of pretty serious 4x4s. Things like the Volvo XC90 or Land Rover Discovery will do it, but they're expensive. Alternatively, a Mitsubishi Shogun is an excellent tow car, but it feels old fashioned. I'd look at the SsangYong Rexton - it represents excellent value for money, is a very capable tow car and won't break the bank.
Similar questions

What is the best vehicle to tow a 1000kg horse trailer? With two horses, it's maybe another 1000kg (though it probably will be just under this). So, in total, 2000kg. I was thinking along the lines of...

What's the best 4WD vehicle for towing a horse box?

What's the best vehicle to pull an IFOR 505 horsebox with? I'd also like it to be economical with low road tax.
Related models

Excellent off road. 3500kg braked trailer rating. Impressive quality cabin. Loads of space. Well-equipped as standard and great value in mid-spec. Seven-year warranty.