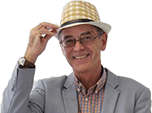 What economical estate do you suggest to replace my Volvo XC70?
I have a six-year-old Volvo XC70 which I want to replace with a much more economical estate or good hatchback that can carry my model aircraft. I only want to spend about £15K. What would you recommend?
Asked on by Andrew Gower

Answered by
Andrew Brady
I'd look for a Skoda Superb. It hasn't got a premium badge but I think you'd be impressed by its upmarket cabin. Your budget will get you a 2016 or 2017 example and it has a huge boot. Depending on how many miles you cover, you might find a petrol more suitable than a diesel. If you don't cover many motorway miles a year, resist the temptation of a diesel as it might prove troublesome further down the line. Also consider a Skoda Octavia if you'd like something smaller.
Related models

Pretty much near perfect as a practical family estate car. Great value for money. Comfortable and quiet on the move. Huge amounts of rear legroom.