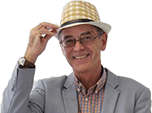 What's the best quality large estate for £20k?
I'm looking for a reliable, quality large estate for under £20k, no more than five years old. I'm trying to decide between an older Mercedes E Class or a newer Ford Mondeo or similar size options.
Asked on by Nat Spencer

Answered by
Andrew Brady
You'll be looking at a last-generation E-Class for that money. It's a good car but feels dated inside and has an old-fashioned infotainment system. Would a C-Class be big enough? You'd get the current model for £20k, which has a lovely interior. The Ford Mondeo isn't a bad choice, but we'd pick a Skoda Superb over the Mondeo. Also consider a Kia Optima SW.
Similar questions

What is the best car for transporting dogs about in? For £12,000?

I have a six-year-old Volvo XC70 which I want to replace with a much more economical estate or good hatchback that can carry my model aircraft. I only want to spend about £15K. What would you recommend?...

I'm looking for a large estate to carry quite a lot of kit for medieval reenactment gear. Ideally something not that new but reasonably reliable from say 2009 onwards. It's for my daughter and two children,...
Related models

Near perfect as a practical family estate car. Great value for money. Comfortable and quiet on the move. Huge amounts of rear legroom.

Great looking, spacious. High quality. Well-equipped. Good to drive and very reasonably priced. Three petrol engines as well as new diesel from 2018.