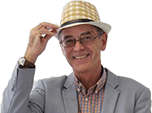 Can I mix different tyre brands front and back on a 4x4?
I have a 2011 BMW X1 xDrive on run flats. I don't mind the harsh ride but they are Pirelli P7 and seem to lack grip in winter. It has 255/40 R18 95V on the back and 225/45 R18 91V front. I expect to need new replace rears this year (rather costly) and would like cross climates but not to change all four at once as the fronts have a lot of tread to go. Can I get suitable run flats and phase the rear and fronts?
Asked on by Patrick Hogan

Answered by
Honest John
You can't mix tyres with cold weather tyres and you definitely can't mix tyres with an automatic 4WD system. You can't get Cross Climate ZPs anyway. It's probably a matter of succumbing to the BMW winter package system whereby you pay the dealer a couple of grand for a set of winter tyres on rims (preferably smaller rims with deeper profile tyres), then swap back to summers in April.
Related models

Compact off-roader available with two or four-wheel drive. Car-like to drive. Economical diesel engine with various power outputs. Usefully large boot.