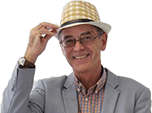 Is there a simple but reliable car for a budget of £3000?
Is there a simple but reliable car for a budget of £3000?
Asked on by john edwards

Answered by
David Ross
A Toyota Yaris would be a very sensible purchase for £3000 - just avoid diesels or the MMT automatic gearbox. The Honda Jazz is another good purchase, as is the Ford Fiesta with the tough 1.25-litre petrol engine.
Similar questions

Which is the best car to look for in your opinion? I'm a pensioner and would not be doing more than 2000 miles annually?

I am a university student with a budget of £4000 buying a small first car. What are the most important things I should look out for to ensure I get something reliable?

I have just passed my driving test today! I'm on the hunt to by my first car, I don't have that much knowledge when it comes to cars. Is £1k decent budget for a secondhand car? I work in film, so I will...
Related models

Clever interior redefined the small car. Most space efficient small car built. Very reliable first 3 - 4 years.

The best small car 1999-2005. Excellent seating position. Good range of engines. Decent to drive. Good, robust 4-speed autobox.