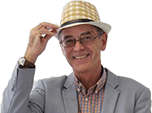 What's the best small car for £2000?
Which is the best car to look for in your opinion? I'm a pensioner and would not be doing more than 2000 miles annually?
Asked on by Michael Bishop

Answered by
Honest John
I reckon a Toyota Yaris 1.3. Check the inner sills carefully for rust and the rear coil springs. But these are well built, mechanically sound little cars.
Similar questions

I am a university student with a budget of £4000 buying a small first car. What are the most important things I should look out for to ensure I get something reliable?

I just had to get rid of my 2003 Volkswagen Polo due to engine problems. I'm looking to buy a used car, but I'm limited money to £600. I want something mainly just for school runs and shopping. I only...

My son lives and works in London and needs a small and cheap car for short local plus some longer journeys. A economical to run hatchback with space for a load and room for four people occasionally, to...
Related models

The best small car 1999-2005. Excellent seating position. Good range of engines. Decent to drive. Good, robust 4-speed autobox.