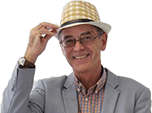 What's the best electric car to buy?
We have a budget of around £18000 and are looking for a used five-seater electric car, to purchase outright. The range is not so important as it will be used almost entirely for city driving close to home. We like the look of the BMW i3 but what would you recommend?
Asked on by Andrew J Bell

Answered by
Andrew Brady
As I've found running a Volkswagen e-Golf for six months (
www.honestjohn.co.uk/our-cars/volkswagen-e-golf/
), the biggest issue with electric cars is the public charging infrastructure. If you're in the enviable position of being able to charge at home without having to rely on public chargers, it seems that now could be the ideal time to invest in an electric car. The BMW i3 is a really good choice, provided you can live with the slightly small boot. Also consider the Nissan Leaf - there are lots about within your budget.
Related models

Available as a range extended version. Impressive performance and handling. Superb interior design. Eight year battery warranty. UK Car of the Year 2014.