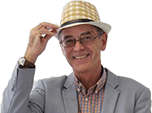 What's the best car for a new driver?
My daughter has recently passed her driving test and I would like some advice on the best first car for a young driver. My maximum budget is £5000. The car will be primarily used for travelling to and from work on country/town roads. Would you recommend going for car insurance that insist on black boxes being installed.
Asked on by Jayne Padgett

Answered by
Andrew Brady
Finding an insurance company that doesn't insist on black boxes for young drivers might be difficult and costly. In terms of the car, we'd recommend a Ford Fiesta with the 1.25-litre petrol engine. It's a very reliable engine and not very powerful, so insurance shouldn't be too expensive. There are loads about which helps with finding a good one, too.
Similar questions

My grandson, 18 in November, is having driving lessons. Where can I insure him on a car owned by me as a named driver? I assume this is the cheapest method.

What's the most cost effective way to insure a learner driver when the parents already have insurance?

My niece is 18 years old, having passed her test 15 months ago. She wants something with a bit more zip than her 1.0 litre 03 Reg Corsa (that is going to another family member) at least as much room and...
Related models

Well built with an upmarket interior. Enjoyable and involving to drive. Cheap to run 1.6TDCI ECOnetic. Exceptional reliability record. Very few problems reported despite more than 500,000 sold.