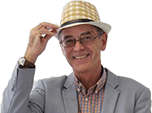 My friend was sold a clocked car - can she get a full refund?
In July 2018 my friend bought a 2004 Ford Focus with 77,916 miles on the clock. The trader's website states that they check that all mileages are genuine. In November I checked the MOT records and found that it had been clocked, probably by over 50,000 miles. The trader wants to make a significant deduction for "fair wear and tear" before accepting the car back. What are her rights?
Asked on by Ian Fox

Answered by
Honest John
Full refund. The dealer did not show "due diligence" in checking the true mileage of the car and that is proven by how easy you found it to do so. If it goes to Small Claims you will win your case. See:
www.honestjohn.co.uk/faq/consumer-rights/
Similar questions

After having a 2008 58 registered BMW 120d stolen the police recovered the car undamaged within 48 hours (actually it was valeted for sale) but it was recovered without the original tax disc and with two...

We recently bought a car from a dealer only to find it had been clocked. The dealer issued a refund although we are still waiting to receive the tax money back. We also sold him our dead car for £350 and...

How do I check if my car was involved in an accident?