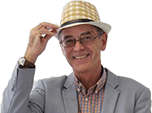 When we turn the lights on our car - the brake lights come on instead?
My son has a Renault Clio Mk2 and has noticed a fault with his rear lights. When he turns his lights on, the brake lights are coming on instead and do not change or even flicker when he presses the brake pedal. Any ideas?
Asked on by A.jones

Answered by
Alan Ross
It would appear that the brake light switch is faulty. A simple enough job to check it out and replace,
Similar questions

I'm about to get rid of my 18 year old Renault Clio. If I hadn't coincidentally just been offered a much younger version for free, I would have looked at the scrappage schemes to replace it. However, do...

I've been offered A 2001 Renault Clio with 40,000 miles on the clock. Is there anything that I should look out for and check as I have heard reports of bonnet problems?

I already have an 09 Range Rover Sport but I only do a 60 mile round trip to work every day so I'm looking for a very cheap car I can buy that would be very cheap to run back and forth to work.I could...
Related models

Well-equipped, good-looking hatch with a big car feel. The 172 was a cracking hot hatch. First supermini to get NCAP 4 Stars.